For customers traveling overseas,
Currently, due to the spread of coronavirus infection, it may be necessary to show a negative certificate of PCR test when entering each country.
The test certificate is in a format defined for each country, and it may be difficult to make a reservation for a PCR test in the destination country due to language barriers and so on.
We have started selling optional tours for PCR test reservations at medical institutions for customers planning to travel abroad.
Customers entering countries other than Japan from overseas are also available. Please feel free to contact us.
Countries where PCR test can be arranged
Service contents
We, Sky Crew Travel, act on behalf of the following to obtain the "Covid-19 Negative Certificate" required for travel.
Providing information about local medical institutions
Confirmation of information required for inspection appointment
Reservation of PCR test at local medical institution
On the day of the PCR test, you just visit the designated facility with the reservation confirmation issued by us.
You will get a negative certificate within 48 hours of taking the test, please bring it to the airport by yourself.
What you need to enter Japan from overseas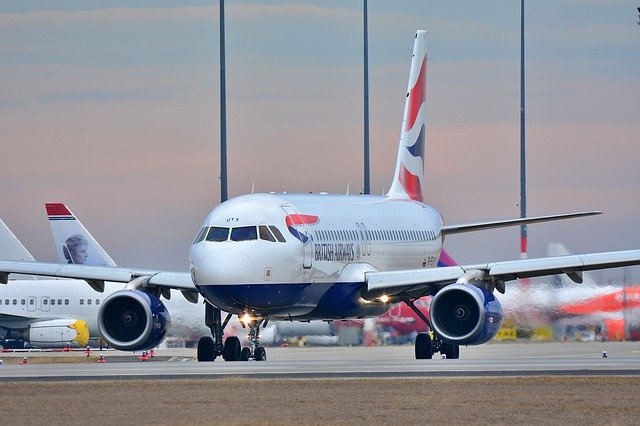 *Travellers who have stayed in the relevant country / region within 14 days before landing in Japan will be refused landing for the time being unless there are "special circumstances".
Further details are available on the Ministry of Foreign Affairs website.
Travellers coming from various other countries must also undertake between 3 and 10 days of self-isolation at a government-provided facility, with further COVID-19 tests on the third and sixth days. If the tests are negative they will be allowed to continue 14 days' self-isolation.
* All foreign nationals are required to apply for a visa before entering Japan, except for re-entry.
* The operation of individual Business and Residence Tracks will be suspended, and new entry of travellers using the business truck and residence truck system will be prohibited.
 Covid-19 "negative" PCR test certificate
If you do not have a Covid-19 "negative" PCR test certificate before boarding, you will not be able to board the aircraft.
Before entering Japan, you must undergo a PCR test and obtain a "negative" certificate within 72 hours.
* The test certificate is in the prescribed format, and only test certificates that use valid samples and test methods are valid.
Written pledge
The traveler must submit a copy of this "Written Pledge" to the airport quarantine office when entering Japan.
The Written Pledge includes a 14-day pledge from entry, address, transportation from the airport to your place of residence, and personal information.
* The Written Pledge can be downloaded from the website of the Ministry of Health, Labor and Welfare.
App installation
Install and configure the following applications on your smartphone to make them available.
If you do not have a smartphone, you will need to rent it at the airport at the actual cost.
・OSSMA(Location information confirmation app)
・Skype(Video calling app)
・GoogleMaps(Location information app)
・COCOA(Contact-Confirming App)
Questionnaire Website
All persons must submit a questionnaire on which they have filled in information on their travel history and health condition to the quarantine officer upon entering or returning to Japan.
You need to enter the required information at our Questionnaire Website, and then present the issued QR code to the quarantine officer when you arrive.
Important information
Depending on the desired format, we may change to another facility that can issue certificates in the specified format.
In that case, the sample and test method may change.
After the test, if you wish to send the certificate from the clinic to the email address you provided at the time of booking, please print out the certificate and bring it to the airport by yourself.
If your test is positive, follow your doctor's or health center's instructions.
We are not liable for any disadvantage or damage caused to the customer, such as delay in inspection results or failure to board scheduled flight due to re-inspection required.
This tour does not guarantee entry into the destination country. We are not responsible for any refusal to board or enter the country.
With the spread of Covid-19, immigration inspections have become stricter and immigration requirements are updated daily.
Immigration requirements for each country are subject to change without notice. Be sure to check the travel and return conditions on the Ministry of Foreign Affairs website.
For travel agencies
We, Skycrew Travel, will arrange PCR test bookings at your travel destination on behalf of travel agencies planning overseas travel.
PCR test booking for customers entering countries other than Japan from overseas are also available.
Please feel free to contact us for more information.
Cities where PCR tests can be arranged
U.S.(Los Angeles, New York, Orlando, Miami,San Francisco,Phoenix,Washington),Hawaii(Honolulu), France(Paris),Spain(Barcelona,Madrid), Italy(Florence), England(London) ,Germany(Frankfurt) , Portugal(Lisbon), Austria(Vienna), Netherlands(Amsterdam),Malta,Greece(Athens),Czech(Prague) ,Georgia(Tbilisi), Croatia,(Zagreb,Dubrovnik,Split) ,Lithuania(Vilnius) ,Australia(Cairns,Melbourne) ,Thai(Bangkok),Tiwan(Tipei) ,Hong Kong,Vietnam (Hanoi,Ho Chi Minh),Bali (Kuta,Nusa Dua), Canada(Vancouver) ,Ecuador(Quito、Guayaquil)
〇Contact us by e-mail